Profile
Linda Alvarez
Co-opted Member -Gibraltar 2019 Organising Committee - Gibraltar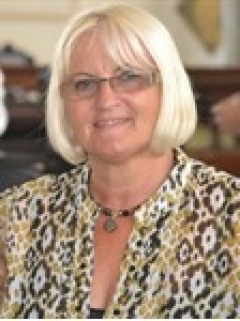 Sporting Backround:
Played Badminton for Gibraltar in the 1987 Island Games in Guernsey and then became the Team Manager for the Gibraltar Badminton Team. Secretary of the Organising Committee for the 1995 Island Games in Gibraltar.
President of the Gibraltar Island Games Association since 2007.
Represented Gibraltar in the World and European Pool Championships.
A representative of the Commonwealth Games Association of Gibraltar, attending the Commonwealth Youth Games in Bahamas 2017 and the next Commonwealth Games in Gold Coast, Australia in 2018.
Profession:
Recently retired from teaching but still does supply work.
Hobbies:
Reading, photography and travel.
Looking forward to:
Chairing the Organising Committee for the NatWest International Island Games in Gibraltar 2019 and being able to leave a legacy for the next generation of athletes.