Orkney and Shetland swimmers compete for the North Atlantic Cup
Thu, 05 May 2016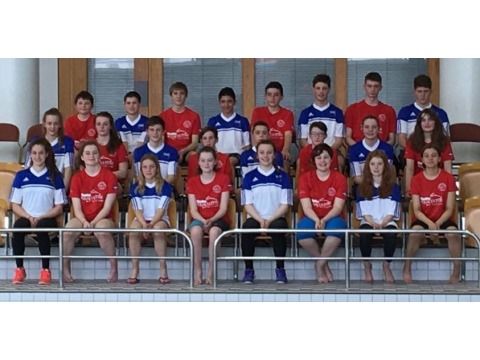 A team of 12 swimmers aged 12-15 years from Orkney travelled to Shetland to compete in the biennial competition for the "North Atlantic Cup" against their counterparts from Shetland. The team were accompanied by their coach and a team manager.
Orkney and Shetland are both Member Islands of the International Island Games Association (IIGA). This competition involves the top swimmers from both Islands in the age groups 12-13 and 14-15 years who will hopefully be selected for the NatWest Island Games teams of the future for both Orkney and Shetland.
The final result was a win for Shetland, but the Orkney swimmers put in some great performances, with over 70% of their swims resulting in new PB times. Several meet records were broken including the boys 14-15 year old 50 metres breaststroke by Angus Blance for Orkney.
"The opportunity to compete against our northern counterparts, and the friendships formed during such competitions, are invaluable preparation for future inter-island competitions, such as Junior and Senior Inter-County fixtures, and for the NatWest Island Games. Some of the swimmers taking part here will certainly be looking towards Gotland 2017 and will be striving to achieve qualifying times. The North Atlantic Cup is an excellent opportunity for our young swimmers to gauge their progress against their traditional rivals in Shetland, and achieve accredited times towards their immediate and long-term goals"- Helen Rothnie, Orkney Amateur Swimming Club.
The Orkney squad would like to thank the NatWest Sports Development Fund (administered by the IIGA), Orkney Islands Council and the local Community Councils for financial assistance towards the travel costs and Cooke Aquaculture (Scotland) Ltd, for providing event T-shirts for the team.