Chairmans Message
Thanks for everything Kay
Fri, 29 Aug 2014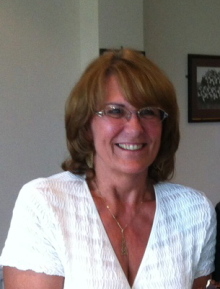 Today is the last day that our beloved General Secretary Kay Batty is in the office in Douglas, Isle of Man, that she has taken care of so well. Kay has been the rock in the sometimes stormy sea; she has been the inspirational colleague, the caring aunt and much much more. Thanks to Kay the International Island Games Association has developed into a highly professional organisation that makes a difference from her own home island Isle of Man and beyond. Yes, it is the competitors that make the Games a success but without an administration that works it would all end quickly.
Kay will be missed not only in the office but also during our meetings in the different islands. On behalf of all the Member Islands within the Games family I wish Kay all the best for the future and look forward to seeing her again as soon as ever possible.
We are happy to have worked with Kay but we are also glad to have Andy Varnom as her successor as General Secretary. As from Monday Andy takes over the daily affairs of the Association. Don`t hesitate to contact him soon if there are any questions you need answered.
Jorgen Pettersson
IIGA Chairman