Profile
James Johnston
Vice Chairman - Shetland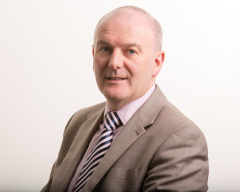 Island: Shetland Islands
Executive Committee:
Member 1999 – 2007
Vice Chairman 2007 - to date
Sports Contact point:
Gymnastics, Squash and Swimming
Member Islands Contact point:
Gibraltar, Isle of Man, Isle of Wight and Ynys Mon.
Contact email: iga@manx.net
Sporting background: IIGA:
James was Assistant General Team Manager for the Shetland Team in 1987 and General Team Manager from 1989 to 1993. General: James has a keen interest in many sports both as a participant and spectator, and qualified as a football coach in 1989. He has played football for many years and has coached and managed football teams at all age levels within Shetland Islands.
Games attendance: 1987 – 1993, 1999 – 2019
Profession:
General Manager of the Shetland Recreational Trust and as such responsible for the overall management of the eight leisure facilities within the Shetland Islands.
Hobbies:
Travelling, playing squash, watching sport on TV and he is a dedicated supporter of Glasgow Rangers Football Club.
Vision for the future of the IIGA:
For the IIGA to continue to ensure that the Games provide an opportunity for Islanders to compete at the highest level whilst maintaining the "Friendly Games" label.