Profile
Anu Vares
Member - Saaremaa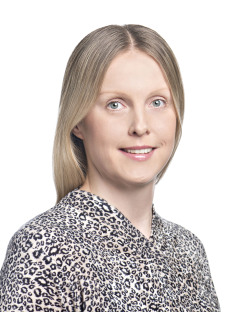 Island: Saaremaa
Executive Committee:
Member 2005 – to date
Sports Contact point:
Athletics, Basketball and Tennis
Member Islands Contact point:
Greenland, Menorca and Saaremaa
Contact email: iga@manx.net
Sporting background:
IIGA:
Anu was Island Secretary for the Saaremaa Island Games Association 2001 – 2005. She was the Gold medallist in discus event in the 2003 and 2005 NatWest Island Games representing Saaremaa. She was also the first Member of the IIGA Executive Committee to compete in the Games, winning a bronze medal in the discus event at the NatWest Island Games in Aland in 2009.
General:
With both her parents involved in sports coaching sport has been an integral part of Anu's life. Her preferred choice of sport is Athletics – in particular the discus. She has represented her high school in basketball and was a member of the Estonian National Athletics Team 1994 – 1999, and the Youth Team of the Baltic States 1994 - 1997. She has won 20 medals at the Estonian Championships in discus and shot put. Now Anu enjoys BodyPump and walking.
Games Attendance: 2003 – 2019
Profession:
Anu is the Development Adviser in Kuressaare City Government and also a Member of the Board of the Estonian Healthy Cities Network. 2009 - 2011 she worked at the local radio station Kadi as the News Editor and Presenter and in 2005 - 2009 in the Saaremaa County Government as an Adviser to the County Governor, being responsible for public and international relations. 2001 - 2005 she was employed as a Public Relations Officer in the Saaremaa County Environmental Department. Anu graduated from Tartu University in 2002 with a Master's Degree in Public Relations.
Hobbies: Travelling, BodyPump, walking, watching sports and reading.
Vision for the future of the IIGA:
The NatWest Island Games has created a big family that continues to grow and includes many athletes, officials, organisers, sponsors, volunteer and spectators. The value of the NatWest Island Games is not only the sport and competition, but the bringing together and the creation of a meeting place for islanders from all over the world. The long history of the Games has proved that the universal language of sport and friendship can successfully unite all who attend the Games.