Profile
Andy Varnom
General Secretary - Isle of Man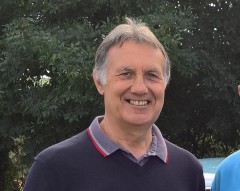 Executive Committee:
Member of the Executive Committee 2007 - 2014
General Secretary 2014 – to date
Contact email: iga@manx.net
Sporting Background:
IIGA:
Deputy Games Director NatWest Island Games 2001.
General:
Andy has worked in the sports profession since he was 18 years old. He was formerly the Head of Sport and Recreation for the Isle of Man Government and Deputy Games Director and Sports Co-ordinator for the 2011 Commonwealth Youth Games in the Isle of Man.
Games attendance:
1999 - 2019
Vision for the future of the IIGA:
To maintain and enhance the friendship and sporting integrity of this wonderful event.