Profile
Andrew Inkster
Member - Shetland Islands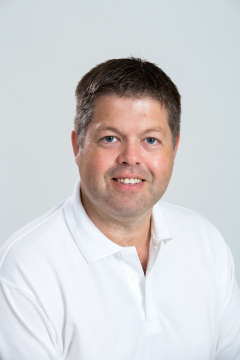 Executive Committee:
Member 2015 - to date
Contact e mail: iga@manx.net
Sports Contact:
Archery, Sailing and Shooting
Member Island Contact:
Faroe Islands, Orkney, Shetland Islands and the Western Isles
Sporting background:
IIGA: Andrew was a member of the Shetland Clay Shooting Team in the 2005 and 2007 Games. He then took the role of Chairman of Shetland Island Games Association from 2007 -2015.
General: Andrew has an interest in varied sports, with a particular favourite being rugby. Andrew was part of the 2007 Scotland shooting squad.
Games Attendance:
2005-2019
Profession:
Andrew is an Executive Manager for Shetland Islands Council, and as such, has responsibility for its Ferry Operations, Airport Operations and Port Infrastructure.
Hobbies:
Travelling, sub-aqua diving and motorcycling.
Vision for the future of the IIGA:
To ensure that this wonderful event continues to grow from strength to strength, providing opportunities for Islanders to compete at the highest level, whilst having fun and making friendships which will last a lifetime.