Volleyball Coach Qualification Funded by NatWest
Mon, 05 Nov 2012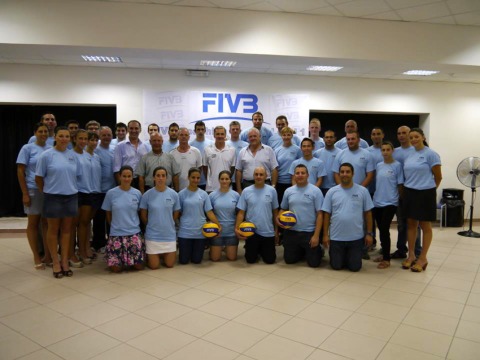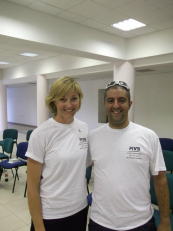 Aland volleyball coach Adrienne Marie headed off to Malta to obtain her international FIVB Level 1 Coaching accreditation recently. The course was partly financed by funding from the NatWest Sports Development Programme, a project that is linked to the title sponsor of the NatWest Island Games which will take place in Bermuda next summer.
Adrienne Marie: "The course was held over 10 days with one day off, from the 8th to 19th July. It was an intense course of learning both theory and physical practice, with a final examination on the last day. The average day was between 8 to 9 hours long. The temperature ranged from high 30's to 40's C so this made concentration difficult as the volleyball hall and lecture room were not air-conditioned."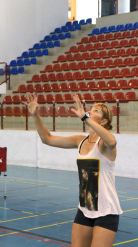 Malta's course boasted a high number of international coaches from as far afield as England, Scotland, Australia, Croatia, Russia, Turkey, Holland and Cyprus. Some of them have been coaching for 15 years and attended the course to gain their official qualification, which was an added bonus for Adrienne Marie who was able to meet some great people to learn from and share knowledge with. The course ended with both written and practical examinations.
Adrienne Marie: " I am pleased to announce that I passed the examination and am now the proud owner of an International Coaching Level 1 Certificate. I was also awarded the 'Best Result' out of all of the women on the course."
The IIGA and NatWest congratulate Adrienne Marie on her achievement.
Since the beginning of the NatWest Sports Development Programme NatWest have provided over £100,000.00 to help to develop sport on our Member Islands.