Western Isles Athletes assisted by NatWest Grant
Wed, 12 Jun 2013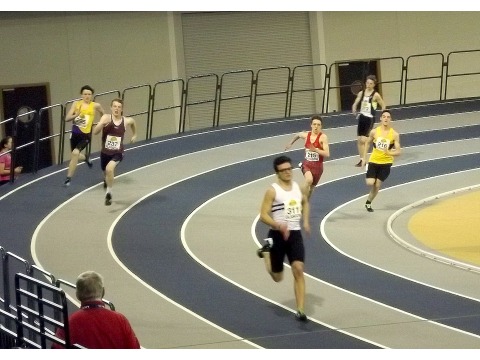 Fourteen athletes representing the Western Isles Island Games Association (WIIGA) recently travelled to Glasgow to compete in the Age Group National Championships held at the New Emirates Area. The age groups included Over 18, Under 18 and Under 16/14.
This competition was a great way for WIIGA's NatWest Island Games athletes to end their hard winter training schedule and get a tast of competition before entering into the outdoor track and field session.
It also enabled the younger athletes to experience the mainland competitive environment for the first time and to try out as many events as possible in order to assist in their future goal-planning decisions.
Attending these vital competitions is very important to all island athletes and if it was not for the support received from the NatWest Travel Assistance Programme most would not get the opportunity to attend.