Orkney Willing to Host the Games!
Mon, 09 Dec 2013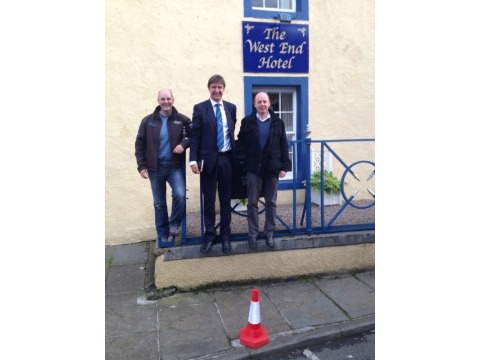 Orkney will be the next IIGA Member Island to Bid to become a Host for the NatWest Island Games. The sporting success which began in 1985 has grown steadily into one of the world's largest multisport events. Thanks to enthusiasts like Ross Donaldson, Chairman of the Orkney Island Games Association and Vice Chairman Robbie Fraser, Orkney IGA is ready to offer their services to become a Host to our Games in 2023.
This is great news!
The IIGA has always encouraged its Member islands to not only take part in the NatWest Island Games but to consider becoming a Host Island. The legacy that follows such a decision very often creates a stronger local sporting society than ever before. Shetland, Guernsey and the Isle of Man are good examples of how the Games developed sport both within the islands and beyond.
The current plan for the Hosts of the NatWest Island Games is, Jersey in 2015 (all set), Gotland in 2017 (all set), Faroe Islands in 2019 (to be approved by our Membership at the Annual General Meeting next year), Menorca 2021 (under negotiation) and now possibly Orkney in 2023 (initial planning stage)!
Although Orkney IGA made two previously unsuccessful Bids to Host a Games in 1989 and 1991, Ross Donaldson says that things have moved forward considerably in the past two decades, including major investment in facilities.
Good luck Orkney! And once again thank-you for taking up the challenge to Bid for a Games!
Jorgen Pettersson
IIGA Chairman