Bright Future to Come
Fri, 04 Jul 2014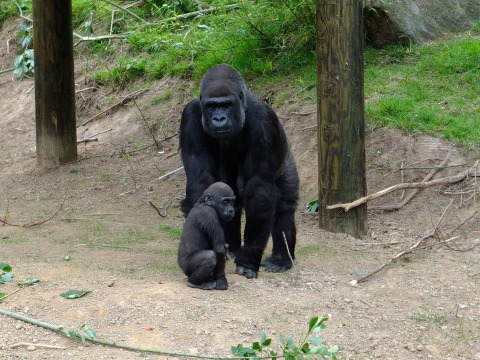 Representatives of the Member Islands of the International Island Games Association (IIGA) met in Jersey last week to attend the IIGA Annual General Meeting (AGM), tour the sports venues and visit accommodation for next summer's Games. They also attended the unveiling of the official Mascot for the NatWest Island Games 2015 - 'Indigo', the cutest baby gorilla ever! You can visit him at the Durrell Wildlife Park during the Games next year.
The Games will be the largest so far with approximately 4000 sports people taking part. This will be as many as any Winter Olympics and the football tournament could involve as many as 32 teams, as many as the World Cup taking place right now in Brazil!
During the AGM held on Saturday 28th June in Radisson Blu hotel in St Helier it was revealed that NatWest will continue as the IIGA Title Sponsor for 2017 Games (Gotland) and 2019 Games (Menorca). This will give our Association the strength to continue developing sports within our islands. Huge progress has been made since 1985 and the popularity of our Games right now will ensure that this development will continue.
Success can however not only be measured in results and medals. We need constantly to remember that we are 'The Friendly Games' and that winning a medal is great but becoming a friend is even greater!
Have a nice summer and continue with your preparations for the NatWest Island Games next summer!
Jorgen Pettersson
IIGA Chairman