Fundraisers help Alderney set sail for the NatWest Island Games
Thu, 04 Jun 2015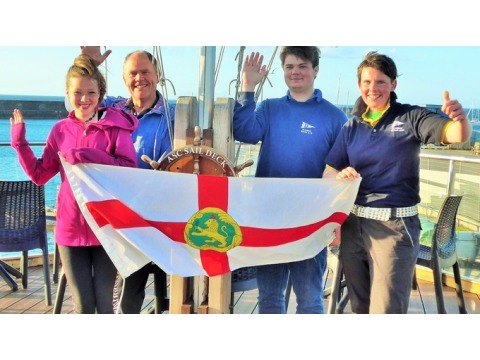 Islanders in Alderney have raised more than £1,000 to fund their sailing team's trip to the NatWest Island Games.
A total £1,300 was raised at an event at the Sailing Club, compered by Master of Ceremonies Ronnie Cairnduff.
The next fund-raising event for the cause will be on Sunday 14 June, at midday at the Sailing Club.
The four-strong Alderney team is in training for the NatWest Island Games at the moment - they will compete in the International Laser Class Dinghy Races, which take place from 28 June to 2 July.
Money raised will go towards the team's travel and accommodation costs.