Draw for the Team Sports
Tue, 05 May 2009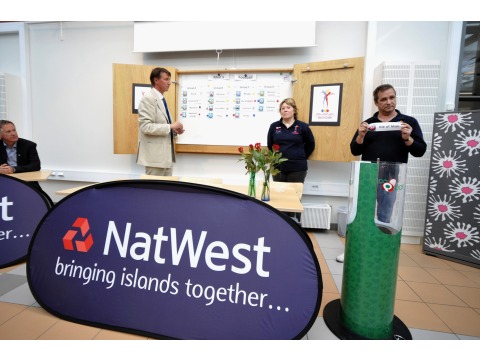 With less than 7 weeks to go until the NatWest Island Games XIII in Åland, the draw for the groups in Basket, Football and Volleyball for took place in Mariehamn on Sunday 3 May. The draw was performed by the relevant sports coordinators and the International Island Games Association was represented by Chairman Jorgen Pettersson. One result of the draw is that Åland plays
Greenland in the Mens opening Football match Sunday 28th June at 10 am.
For video coverage of the occasion, please visit www.natwestislandgames2009.ax .