New Badminton Development Officer for Gibraltar
Thu, 21 Jul 2016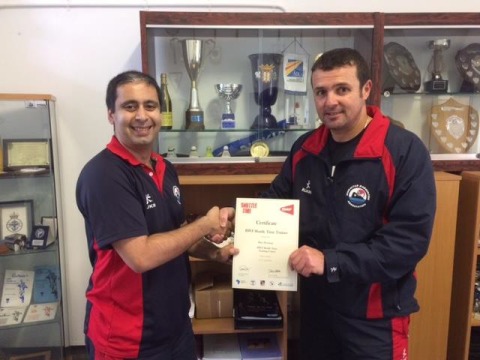 This project consisted of two different courses for one of our coaches: Mr Ram Purswani.
Course 1 – 30 March to 4 April 2016 in Vienna, Austria. (3 full days + travel))
Course 2 – 9 to 16 July 2016 in Podcetrtek, Slovenia (7 full days + travel)
Ram was recently appointed as the Development Officer for the Gibraltar Badminton Association on a part time basis. Ram is very enthusiastic and he is great at interacting with youngsters and introducing them to the sport of Badminton. Ram had already completed various generic courses but needed to complete more advanced courses that would allow him to coach in school lessons and school clubs in order to develop the sport.
Both courses involved the Shuttle Time Programme. Shuttle Time has been developed by the Badminton World Federation to teach in schools and mentor teachers. It has been introduced in about 80 countries worldwide.
In the First Course in Austria Ram became a BWF Shuttle time certified Trainer.
In the second course Ram enhanced his coaching skills in a demanding week in Slovenia. He practiced Shuttle time and Commenced his Level 1 Coaching Course which he now needs to complete over the next year.
Many thanks for the funding from the NatWest Sports Development Programme which made this project possible.