Guernsey Archers prepare for the 2017 NatWest Island Games in Gotland
Thu, 01 Dec 2016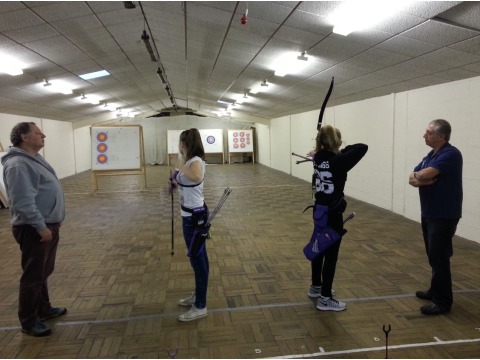 Over the past 12 months the Bowmen of Guernsey have arranged for highly qualified coaches from the UK to travel to Guernsey to train all members including prospective NatWest Island Games competitors.
Four coaching weekends were held incorporating general training periods as well as one to one sessions on equipment set up and shooting technique.
All those involved have seen an improvement over the year and I have no doubt that this has resulted in three of the squad gaining Master Bowman status, more than the club has ever had at any one time. Guernsey archers have also been selected to shoot for Hampshire County and a small squad attended the Commonwealth Championships for Europe and Euronations, shooting against the national teams of England, Scotland, Wales, Ireland and Northern Ireland. At this event, one of our Lady Recurvers, Lisa Gray was placed first overall.
Our team for the 2017 NatWest Island Games in Gotland has now been selected and I am confident that this is the best quality squad that we can send. It includes past medal winners as well as development archers and we aim to improve our medal tally from Jersey 2015, where we won 8 medals.
We are very grateful for the assistance from the NatWest Sports Development Programme as this has enabled us to bring coaches over four times rather than the usual one or two visits. This gives better timescales between programmes and improves feedback for the participants. It has also meant we could arrange coaching both indoors and outdoors to cover all aspects.