The Games are here again!
Fri, 16 Jun 2017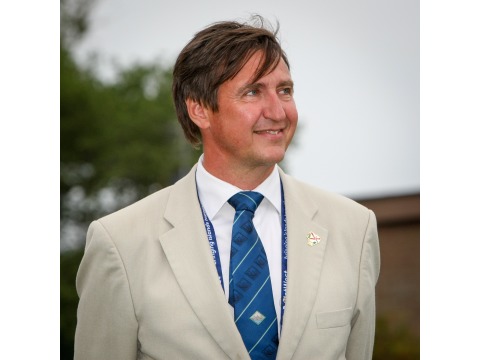 The Games are here again!
On Saturday 24th June the 17th NatWest Island Games will be opened in the beautiful Swedish island of Gotland in the Baltic Sea. A few of the 2.400 competitors are already on their way to Gotland; excitement and expectation is building in all of our Member Islands. The quality of the competitors is probably stronger than ever and winning a medal will be even harder. But we all have to remember that by just being in Gotland you are a winner. You have trained hard enough to represent your island in this unique international competition and because of your effort you have also inspired others to try harder and become better. That is the true beauty of friendship.
Gotland is ready! Venues are looking good, people are friendly, volunteers are many and Games Director Per Wallstedt and the Chair of the Organisation Committee, Jenny Sander have everything under control.
In addition to the competitors and their support teams there will be approximately 200 journalists, politicians, business people, supporters and many more. Connected to the Games there are also a number of different seminars; a high class Medical Seminar and a new seminar called "Beyond the Games" where society builders from different areas will discuss what the Games have meant and will mean in the future.
I am looking forward to see you all next week in Gotland. The weather will be warm and the sun is almost not setting at all. Just like the NatWest Island Games! We shine together and we make people meet, greet and compete!
INTERNATIONAL ISLAND GAMES ASSOCIATION
Jörgen Pettersson
Chairman