IIGA Chairman's Speech at the Closing Ceremony in Gibraltar
Mon, 15 Jul 2019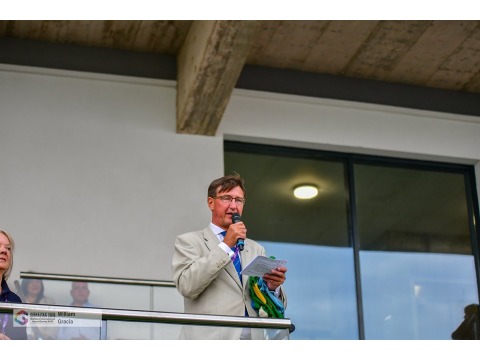 Thank you Gibraltar and thank you all Gibraltarians! You opened your home and your hearts and made us all feel special and as a part of you. You are a small nation with a gigantic heart. In your actions you have inspired us all to try harder in order to achieve more. We are stronger today than we were six days ago. We have competed, we have laughed, we have cried, we have loved, we have won and we have lost. Together.
We have grown and we have created memories that will last forever. We are leaving a legacy in Gibraltar and in the other Member Islands that will encourage and inspire sport and people for generations to come. Gibraltar has become the beacon of light that will lead all of us forward.
The NatWest International Island Games is a result of strong partnerships, mutual understanding and a vision that will make tomorrow better than today. Sport is our common language and our way towards a solid and prosperous future.
Our Games have been seen all over the world, we have shown that friendly competition makes a difference. You who stand here today did this. You are role models and an inspiration. You are magic, beautiful and strong.
You are all part of an international event from which friendship, understanding, respect and love arises. We have all come together in sport because we truly believe that the meaning of life is hope and ambition and hard work.
Thank you Gibraltar, thank you competitors, officials, volunteers, supporters, sponsors, committees and everyone else that has contributed to the success of the NatWest International Island Games 2019.
Jorgen Pettersson - Chairman, International Island Games Association