Orkney Swimming Back in Action
Thu, 10 Jun 2021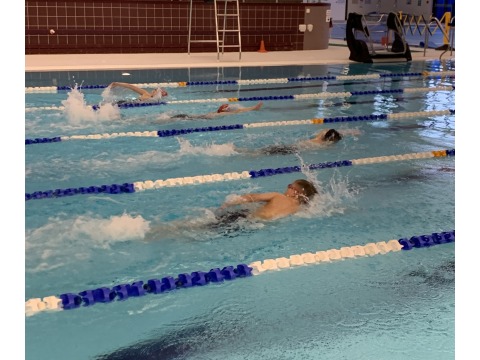 Orkney Amateur Swimming Association Spring Sprints
Despite all of the problems associated with Covid 19 the Orkney Amateur Swimming Association have held their Spring Sprints which involved all the club swimmers competing. The two Teams, the Seals and Otters competed over a total of 335 individual swims for the Spring Sprints Championship. The swimmers were able to swim in groupings as Covid restrictions allowed. All races were broadcast live for parents and supporters to see the swims without being on poolside. The swimmers appreciated the opportunity to compete under full competition conditions again.
Of the 335 swims 218 of these were Personal Best times and 67 were new times for the event and distance. That gave a 77% Personal Best rate which is possibly unprecedented in OASC history.
In the end the final team points were: Seals 361, Otters 298
Well done to all the swimmers and a big thanks to the officials, coaches and Pickaquoy Sports Centre for the set up and use of facility. Thanks as well to the NatWest International Sports Development Programme administered by the International Island Games Association for their sponsorship contribution to enable the club to run the Orkney Spring Sprints event.