Table Tennis Coaching in Shetland
Wed, 22 Jun 2022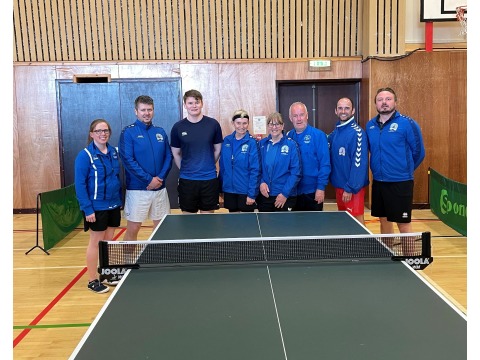 A weekend of table tennis coaching was held in Shetland from the 3rd to 5th June 2022 with a visiting coach from Scotland at the Sandwick Junior High School and Dunrossness Primary School. The NatWest International Island Games Team for Guernsey 2023 benefitted from coaching as did juniors and senior league players. 23 players from the ages of 11 to over 70, attended the 6 x 2 hour coaching sessions.
The scheme has already increased the standard of performance in table tennis in Shetland. The Games Team players have been equipped with better technique, tactics, targets, and a training plan to prepare for the Guernsey Games. Juniors and senior league players have been given areas to work on, footwork, movement, technique and tactics to take their games forward as well.
The Shetland Table Tennis Association would like to thank the NatWest International Sports Development Programme for their sponsorship of this event.