Gibraltar Commonwealth Games team benefit from the NatWest International Island Games 2019
Tue, 19 Jul 2022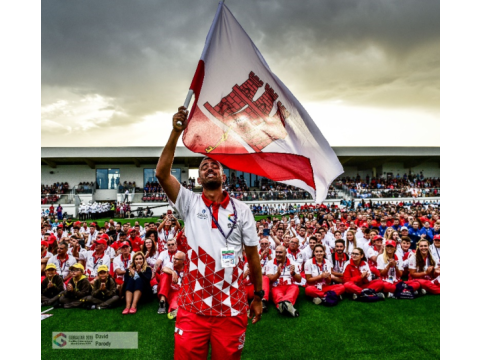 Chris Waker, Chef de Mission for the Gibraltar 2022 Commonwealth Games team said:
"Gibraltar will be sending Team of 22 athletes to the 2022 Commonwealth Games in Birmingham and throughout the qualifying period it has been evident that in almost all Sports the standards have taken a significant step up thanks to the 2019 Gibraltar NatWest Intrernational Island Games. In particular I am delighted to confirm that in Athletics, Swimming and Cycling National Records have been smashed by athletes attempting to qualify for the Commonwealth Games and that most Island Games sports have had a significant increase in participation numbers despite the challenges of Covid.
I would also like to highlight that for the first time ever Gibraltar will be sending two female Cyclists to compete in Birmingham 2022 and that both of these cyclists were totally inspired by the Cycling events in Gibraltar in 2019 and that their participation is as a direct result of the Gibraltar NatWest International Island Games.
Who can ever forget the iconic cycling Time Trial up the Rock!!!