Bachelor of Arts degree for IIGA Pater Ludorum
Tue, 09 Feb 2010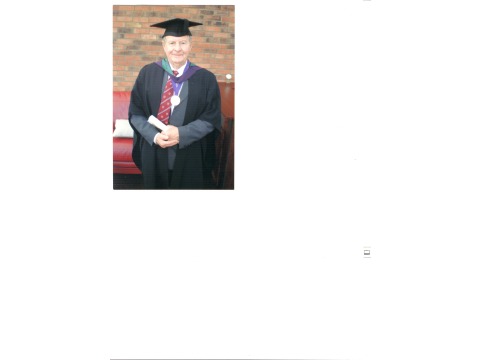 On Tuesday 15th December 2009, Geoff Corlett was awarded a Bachelor of Arts degree (Honoris Causa) by Loughborough University in recognition of students at one of the former colleges and awarded in celebration of the 2009 Centenary. (Geoff attended Loughborough College 1949-1950 and gained a Diploma in Physical Education with Honours). The awards were presented by Chancellor Sir John Jennings and the commemorative medals by Vice Chancellor and President Shirley Pearce, CBE.
Loughborough University has made a unique contribution to the world of sport over the past 60 years, bringing together exceptional athletes, facilities, coaching and research expertise. At Beijing Olympics, Loughborough had a staggering 56 past and present students and University based athletes, representing their country. At the 2006 Commonwealth Games, Loughborough athletes won 36 medals, including 8 gold, which would have placed the University 8th in the medal table.
It was a memorable day for Geoff, wife Jean and family, who were guests of the University for the occasion.