Profile
Carl Clinton
Honorary Life Member - Jersey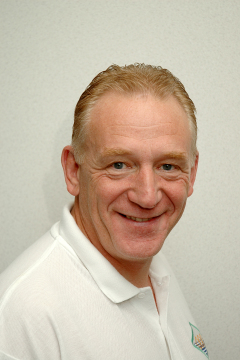 Medical
Carl qualified from Sheffield Medical School in 1986 with a Batchelor of medicine and Batchelor of surgery degree. He specialised in Emergency Medicine and Sports Medicine .He is a fellow of both the faculty of emergency medicine and the faculty of sports and exercise medicine. He is now retired but worked for many years as a consultant in Emergency medicine /sports medicine at the Jersey General Hospital.
Carl has set up a sports medicine service in Jersey and was responsible until his retirement for the whole remit of sports medicine in Jersey. He has a specialist interest in Drugs in sport and has published several papers regarding this topic.
Sport
Carl has a major interest in sport but particularly Rugby Union, Rowing and kayaking. He played rugby for British universities, Rotherham titans first 15 and Jersey first 15.
In 1997 he took part in sir Chad Blyth Atlantic Rowing race, rowing from Tenerife across the Atlantic to Barbados. He was also a world record holder in rowing from London to Paris. Locally he still holds the Men's pairs record in rowing from Sark to Jersey, and was also in the first men's fours boat to break the 2 hour record for this row .He also holds the record for the fastest time in rowing around the Isle of Wight. Carl also has won several age group medals (always silver and bronze, never gold) at the concept 2 indoor rowing British Championship (PB for 2000 meters was 6 mins 8 second).
Carl has also taken part in the longest canoe and kayaking race in the world 270 miles down the Yukon River (the Yukon River quest). The race from Whitehorse Yukon Canada down the wild Yukon river to Dawson City .He has completed this race 3 times finishing in 8th place on the first attempt, winning on the 2nd attempt and finishing 2nd on the 3rd attempt.
Personal
Carl has been involved with the Games since Aland 1991 when he was medical officer to the Jersey team He has attended every Games since and was made the Honorary Medical Advisor to the IIGA from 2003 until his retirement in 2015.
Carl fully supports the concept of the games and is honoured to have become an Honorary Life Member.