NatWest Sports Development Programme continues to suport Sports Development in Orkney
Wed, 19 Feb 2014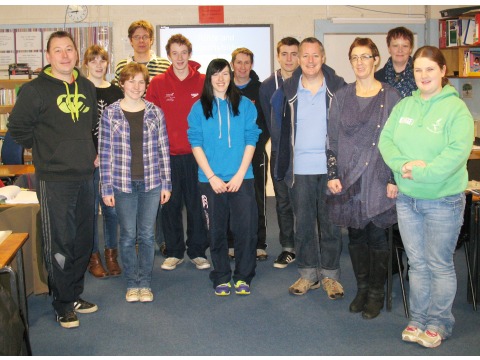 A grant from the NatWest Sports Development Programme (NWSDP) assisted Orkney Amateur Swimming Club to host a UKCC level 1 Teaching Aquatics course, held over two weekends in January. The course provided a thorough grounding in stroke technique and preparation for candidates to teach beginners in a "Learn-to-swim" environment as well as coaching more advanced swimmers.
Seven candidates from Orkney ASC and four from the outer isles of Orkney (Hoy, Stronsay and Westray), ranging in age from 16 to 40 completed the course. All of the candidates performed extremely well impressing their tutor over the two weekends. And we have subsequently learned that they all passed!
NatWest through their Sports Development Programme were able to approve the grant as the current course forms part of Orkney ASC's ongoing strategy for sports development to increase the number of qualified coaches in the club. Further courses are planned for later in the year.
The club was delighted to be able to include coaches from the isles, helping foster even closer links between Orkney ASC and the isles clubs. Which meets another condition/aim of both the IIGA family and the NWSDP to foster closer links between island communities.
Orkney ASC could not have run the course without the generous support of SportScotland, Scottish Swimming and NatWest for their continued support through the NatWest Sports Development Programme, also JEP Robertson & Son.
John Lindon, Head of Community Investment at NatWest said "we are pleased to see the increasing use of the NatWest Sports Development Programme by the member islands, helping people in all areas of their sports development and encouraging a healthy lifestyle"
For further information on the NatWest Sports Development Programme follow this link: www.iiga.org/funding.html