Shetland Volleyball Team
Fri, 29 May 2015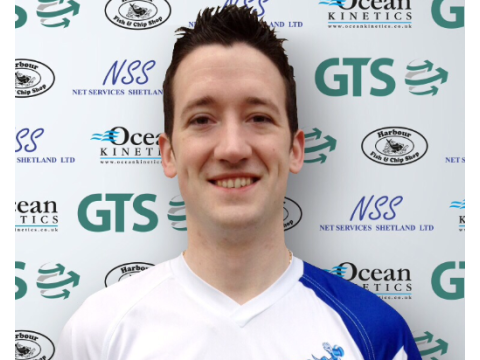 The Shetland Volleyball team was invited down to Wishaw to play in the Scotland under 18 national programs end of season round robin tournament on the 9th May. Having played well against the Scottish Under 18 team last month in Ayrshire, the Shetland team were joined by their new coach Iain Parker.
The Shetland Team had a tough day ahead of them playing against some of the best young volleyball players Scotland has got to offer. One of the invited teams included a number of senior Scottish internationals.
Although the Shetland men didn't win they did leave with many positives to be taken from the day. Not least of all the fact that when Shetland played at their best they could compete with the eventual winners, taking them to 25-23 in the first set, there best result of the day. Also the fact that Joshua Morrison took the most votes of the day for Most Valuable Player.
After four matches in less than six hours Shetland had a lot more aches and pains but also the knowledge of the level of play to which they must aspire. There is much work to do over the next seven weeks before the Natwest Island Games in Jersey but they are up for the task.
Many thanks to the NatWest Sports Development Programme for providing a grant to assist with the cost of travel.