IIGA Member Island competitors in Rio
Thu, 04 Aug 2016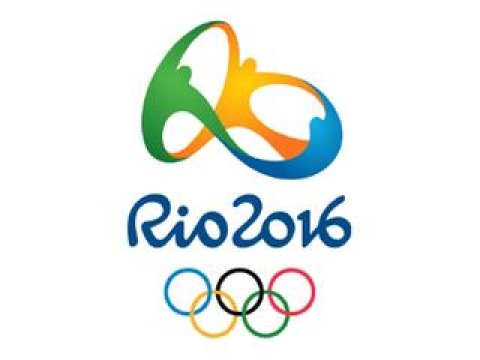 IIGA MEMBER ISLAND COMPETITORS IN RIO
"It is great to see so many competitors from our Member Islands competing in the 2016 Olympics and Paralympics in Rio de Janeiro. As you will see from the list below many of them have also competed at the NatWest Island Games" – Jorgen Pettersson, IIGA Chairman.
Pal Joensen from the Faroe Islands will be swimming for Denmark in the 1500m Freestyle, an event for which he holds the NatWest Island Games record. Pal has competed at four NatWest Island Games between 2007 and 2015 and has won an amazing total of 43 medals.
At the 2013 NatWest Island Games in Bermuda local athlete Harold Houston won two gold medals and achieved two games records in the 100 metres (10.34 seconds) and 200 metres (21.05) when the Athletics events were held at the impressive National Sports Centre.
Tour de France cyclist, Mark Cavendish from the Isle of Man, will be competing for Great Britain in the Omnium event at the Velodrome. At the start of his cycling career Mark won the Gold Medal in the Criterium event at the NatWest Island Games in Guernsey in 2003.
Athlete Mike Seitis competed for Rhodes in the 2009 NatWest Island Games winning a bronze medal in the 400 metres hurdles. Unfortunately Mike had an accident in 2012 which resulted in him losing a leg. However, this did not mean the end of Mike's athletics career as he will be competing in the 100 and 200 metres events in the Paralympics in Rio.
Two of the IIGA Member Islands, Bermuda and the Cayman Islands, are members of the International Olympic Committee and will be sending their own team to Rio. The Faroe Islands were founder members of the Paralympic Games and are one of only two small territories that are allowed to send their own team, rather than competing for Denmark as they do in the Olympics.
The IIGA has used its many contacts to compile this list but we are sure that there will be more competitors from the Member Islands. If you are aware of any we have missed please let us know and we will use our social media sites to let everyone know. We hope that you enjoy the events in Rio and that you will pay special interest to the competitors from the IIGA Member Islands.
Name

Island

Competing For

Rio Event

NWIG Year

Event(s)

Result

Cecilia Wollmann
Bermuda
Bermuda
Sailing - Women's Laser Radial

Harold Houston

Bermuda

Bermuda

Athletics - Men's 200m

2013

100m, 200m

2 Gold

Tyrone Smith

Bermuda

Bermuda

Athletics - Men's Long Jump

Shelley Pearson

Bermuda

Bermuda

Rowing - Women's Single Sculls

Cameron Pimentel

Bermuda

Bermuda

Sailing - Men's Laser Radial

Julian Fletcher

Bermuda

Bermuda

Swimming - Men's 100m Breaststroke

Rebecca Heyliger

Bermuda

Bermuda

Swimming - Women's 50m Freestyle

2009&13

Various

3 Gold, 2 Silver, 1 Bronze

Flora Duffy

Bermuda

Bermuda

Women's Triathlon

Geoffrey Butler

Cayman Islands

Cayman Islands

Swimming - Men's 400m Freestyle

2013

Various

2 Gold, 1 Silver

Laura Butler

Cayman Islands

Cayman Islands

Swimming-Women's 100m Backstroke

2011,13&15

Various

3 Gold, 4 Silver, 3 Bronze

Florence Allan

Cayman Islands

Cayman Islands

Sailing - Women's Laser Radial

Kemer Hyman

Cayman Islands

Cayman Islands

Athletics - Men's 100m.

Ronald Forbes

Cayman Islands

Cayman Islands

Athletics - Men's 110m Hurdles

2015

110m Hurdles

Gold

Mark Cavendish

Isle of Man

Great Britain

Cycling (Track) - Men's Omnium

2003

Road Races

Criterium- Gold

Tim Kneale

Isle of Man

Great Britain

Shooting (Clay) - Men's Double Trap

Jess Draskau-Petersson

Isle of Man

Denmark

Athletics - Women's Marathon

2001

Athletics 10,000m

Gold

Jess Andrews

Isle of Wight

Great Britain

Athletics - Women's 10,000m

2011

Athletics 1500m

7th.

Carl Hester

Sark

Great Britain

Equestrian - Dressage

Heather Watson

Guernsey

Great Britain

Women's Tennis

Tiidrek Nurme

Saaremaa

Estonia

Athletics - Men's Marathon

Pal Joensen

Faroe Islands

Denmark

Swimming - Men's 1500m Freestyle

2007,09,11,15

Various

24 Gold, 13 Silver, 6 Bronze.

Nikoleta Kyriakopoulou

Rhodes

Greece

Athletics - Women's Pole Vault

Ourania Rempouli

Rhodes

Greece

Athletics - Women's Marathon

Ramona Papaioannou

Rhodes

Cyprus

Athletics – Women's 100m & 200m

Krista Morkore

Faroe Islands

Faroe Islands

Paralympics Swimming

Thanasis Barakas

Rhodes

Greece

Paralympics - Men's Cycling

Mike Seitis

Rhodes

Greece

Paralympics - Men's 100m & 200m

2007 & 2009

400m Hurdles

2007 - 6th. 2009 - Bronze