Ynys Mon Festival of Sport
Tue, 08 Oct 2019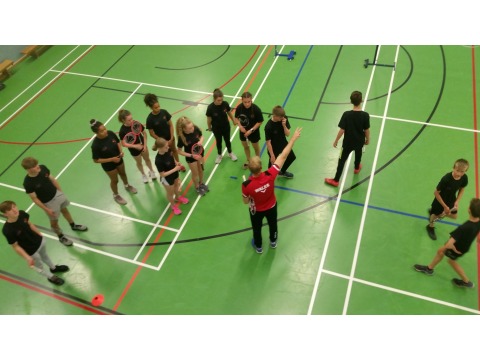 Ynys Mon hosted a fantastic festival of sport where talent identification and inspiring young people was the objective in a variety of sports such as Archery, Judo, Cycling, Tennis, Badminton, Volleyball and Football. By working with the County Council's Sports Development Unit and the Physical Education Department, this project provided the participants with experience in a variety of activities that they may not have tried before. Liaising with National Governing Bodies (NGBs) and NatWest International Island Games Sports coordinators, we were able to signpost pupils to the next stage of their development and accessing sports clubs they did not previously know about.
At the RAF Valley base we welcomed all secondary schools from Ynys Mon to the Festival of Sport which was made possible thanks to the NatWest Sports International Development Programme. With over 100 participants at the event it was great to signpost the participants on to additional opportunities and inspire them on to a journey that hopefully will allow them to participate in the NatWest International Island Games one day.
At the David Hughes Leisure Centre over 400 primary school pupils participated in sports where key skills such as teamwork, communication, co-ordination, ball skills, racket skills and invasion games were actioned. Many of the participants will be our future sports stars so it was great to put them through their paces and highlight the opportunities they may come across in the future.
This scheme has increased participation in a variety of sports and through effective collaboration over 50 participants have been identified by various NGBs and Sports to progress further and take part in additional training and prepare further for future Games in 2021, 2023 and 2025.